Love, Luck and Empowerment Activation
You have the power to create a life of joy, harmony, abundance, and collaboration.
No matter where we are on our journey, we are all looking to attract more love, luck and empowerment. Begin a step-by-step process to do just that by listening to these integrations and enhancements and applying them daily.
You deserve nothing short of bliss.
Learn to work with cosmic bodies that can amplify the flow of love, luck and abundance in your daily life. The Love, Luck, and Empowerment Series will teach you to manifest your goals and desires using the planets and stars. When you experience a setback or discover a block you will be able to attract solutions easily.
This series includes powerful integrations, activations and meditations for creating a blissful life. You are too good for good enough. You are worthy of bliss, abundance, joy, and harmony. The world has lived too long without your unique contributions.
Experience the Love, Luck and Empowerment series to:
Attract more love and joy in your life
Ground the energy of Love with the planet Venus which is known to hold the energy of love, romance, happiness and passion
Reduce stress and anxiety
Operate from your heart and rise above fear and judgment
Ground the energy of Luck and fortune with the planet Jupiter to attract more abundance in your life
Bring out your gifts and talents and amplify your ability to manifest with the Royal Star Regulus
Transform your heart and mind to live a "solution oriented life" instead of a "situation oriented life"
In this series, you will also experience a powerful Dream State Sequence. This holographic technology works while you sleep to gently transform limiting blocks and increase your love, joy and abundance vibrations. Most find that their conscious practice becomes easier and more quickly aligned when they add this sequence, as it works during periods of unconscious where our minds are more receptive and willing to expand.
The Love, Luck, and Empowerment Series will give you the tools and practice to attract love and romance, increase luck and abundance, step into your truth, align with your higher purpose and begin a process to design an enhanced life.
Meditations and Activations You Will Experience
The Rose Gold Vortex Meditation
Enhance your life with love and abundance using The Rose-Gold Vortex Meditation. Begin each day with this meditation and create more harmony for yourself on a daily basis while increasing the flow of love, joy, and abundance beginning with love for yourself and expanding outward.
The Rose Gold Vortex Meditation is designed to help you:
Raise your vibration for love and joy
Experience a vortex energy of love and abundance
Reduce your stress and anxiety
Begin a process to operate from your heart without judgment
Allow your path of maximum harmony to unfold
Heal the "lack of love" symptoms in your life by experiencing the energy of the Rose Gold Vortex
Enhance your life with unconditional love for yourself
Attract more love, joy and harmony for you, your family and in your relationships with others
Learn to infuse the energy of love and abundance in all of your activities to maintain a higher vibration of love and passion in your life
Begin a process to design your blissful life
Ignite Your Passion with Venus
Create harmony in your emotional attachments: in love and romance, marriage, in business partnerships, and in friendships with the energy of Venus, the planet of Love, Romance, and Passion.
The energy of Venus helps to spread joy, happiness and tenderness and is also strongly associated with beauty. By tapping into the energy of Venus, you can experience a stronger flow of inner love and more fully accept who you are while also appreciating the same in others.
The Ignite Your Passion with Venus integration will allow you to open your heart and tap into your heart's inner love and passion energies.
The Ignite Your Passion with Venus will help you:
Awaken your inner passion to experience more love and creativity in your life
Infuse love into your creations – your products, services, books, programs, website, design, artwork, food, water, cooking and more
Learn to create a passion vortex in your heart and amplify its effects with the energy of Venus
Manifest your desires and wishes by tapping into a love vortex from Venus
Use the love energy matrix from Venus to enhance your relationships and family connections
Attract a new romantic relationship or improve an existing one by tapping into the love and passion vortex of Venus
Amplify the vibration of love in your life by listening to the recording on a regular basis
Allow your life to be more loving and joyful
Activate and Ground Your Luck and Fortune with Jupiter
Luck is not random; luck is science. Luck is about creating a vibrational alignment with a wish, goal, or vision to manifest it quickly. Luck is empowerment.
Luck is about attracting sudden bursts of abundance in different areas of your life. It doesn't happen randomly even if it looks that way. It happens when you align with the energy of your intention or vision from your heart without focusing on how things are supposed to happen. When you understand the science behind "Luck", you can activate luck to manifest everything you desire into your life.
Nothing happens without your vibrational alignment. When you begin to align with the vibration of what you desire, you start getting closer to accomplishing or manifesting your goals, wishes and intentions.
The Activate and Ground Your Luck and Fortune with Jupiter program will help you to raise your abundance vibration, align with your visions, integrate luck and fortune energies from the planet Jupiter and send out your intentions for faster manifestation.
Jupiter is known to be the planet of luck and fortune. For many thousands of years, people from all over the world worked with the energy of the planet Jupiter to help their wishes come true.
Your ideas and wishes are etheric. They are floating in space. The way you have heard about grounding yourself on Earth by connecting with the Earth, you will now experience grounding your LUCK with the planet Jupiter through a guided integration and activation process. Once you experience the guided journey to activate and attract luck and fortune in your life, you can continue to practice and produce results that are more profound as time goes on.
The Activate and Ground Your Luck and Fortune with Jupiter will help you:
Raise your abundance vibration to attract more money
Integrate the Luck energy from the planet Jupiter to help you attract fortune in your life
Allow Jupiter's energy matrix to unlock new possibilities in your life
Expand your inner knowing and wisdom and receive clarity about your life's mission
Amplify your ability to manifest your goals and desires
Send out waves of your intentions and begin to design a new and enhanced life
Automatically attract more success
Allow random solutions to show up in your life
Activate Empowerment with the Star Regulus
Regulus (also known as Alpha Leo or Alpha Leonis) is the brightest star in the constellation Leo and one of the brightest stars in the night sky, approximately 79 light years from Earth. Regulus is a multiple star system, however, we primarily look at Regulus A as the main star.
Throughout earth's history, different cultures have named this star as the prince, the king, the heart of the lion, the bountiful, the mighty, the center, the great and more. Regulus is also a part of the group called the Royal Stars of Persia as they were regarded as the guardians of the sky.
In your soul's journey, you have traveled through many different galaxies and had all kinds of experiences. There are qualities of you that were diminished or suppressed as a result of some of your experiences around fear, doubt, worry, guilt, not being good enough, etc.
The Activate Empowerment with the Star Regulus program will help you to pick up the fragments of information that you need to be complete and be whole as many core soul qualities have diminished while going through challenges and severe disharmony. Lion's heart energy integration allows you to rule with courage and rise above challenges. Regulus is also a star that helps you to shine your brightness. When you utilize these energies for the highest good, you can create an impact that grows exponentially.
Regulus is a powerful star and in this guided journey and integration, you will begin to embody its energy matrix for your higher level of awakening and success. As you work with Regulus, you can reignite your diminished qualities and empower yourself for success and alignment with your higher purpose.
The Activate Empowerment with the Star Regulus will help you:
Journey into the constellation Leo and connect with the star Regulus
Awaken your diminished soul qualities for success
Be empowered and strengthen your inner light to be more aligned with your higher vision
Experience a Regulus-vortex matrix of energy to shine your light and become a star in your life
Bring out your hidden gifts and talents into the world and help others
Experience inner peace and tranquility
Amplify your ability to manifest with inner joy in your heart
Begin a process to rise above daily "problems" and quickly transform your mindset to live a "solution oriented life" instead of a "situation oriented life"
Tap into Regulus to open up a stronger flow of cosmic energy in your life
Dream State Activation Sequence for Love, Luck and Empowerment
Dream state healing and learning has been practiced in many ancient cultures for millennia. It is a sacred journey to fulfill your soul's desires. This Dream State Activation Sequence is a specially designed series of numbers and letters, programmed to instruct your brain to initiate a number of pre-defined processes.
By using a Dream State Activation Sequence, you can allow your subconscious to process your goals and visions while you sleep. Often this process is very powerful, as your conscious mind does not have an opportunity to interfere.
Built-in instructions for the Love, Luck and Empowerment Dream State Activation Sequence
This specific Dream State Activation Sequence is designed to:
Help you integrate the energy of Love and Passion from the planet Venus
Transform blocked patterns around love and romance to attract more love and joy in your life
Raise your vibration to enhance your life with more love and romance energies
Help you integrate the energy of Luck and Fortune from the planet Jupiter
Raise your abundance vibration to attract more success while you sleep
Attract new solutions in your life
Align with your vision and soul-purpose using the energy matrix of the star Regulus
Awaken your hidden gifts and talents
Step into your core power and change your life
Create a quantum shift in your ability to attract solutions
Help you, your clients, family and friends create more success in your lives
PDF Program Guide
The Love, Luck and Empowerment series comes with a detailed PDF guide to help you design an enhanced life step-by-step. Simply follow the clear process: listen to the meditations, journeys and integrations, create new alignments with a stronger flow of love, luck and empowerment. Learn to activate the energy of Venus for love, Jupiter for luck and abundance, and Regulus for empowerment, higher purpose and to manifest more easily. Your empowerment is within you. Your PDF Program Guide is the map to guide you on your journey to activate it.
A 2-hour special group coaching call
With your purchase of the Love, Luck and Empowerment series, you will also receive a pre-recorded coaching call WORTH $396! This 2-hour coaching call will offer EVEN MORE insight and understanding about how you can go deeper into your practice and your experience of joy, harmony, abundance, and luck. Learn as Mashhur guides people just like you who are using the series. Get new, transformative ideas by listening to the guidance they receive from asking questions. And experience another powerful journey at the end of the call.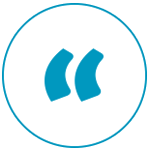 Listening to the Rose Gold Vortex Meditation was very powerful and during my 3rd time listening, I was just floating!!!! My heart chakra was wide open and I had an intense sensation right in the center that I cannot describe. I felt myself merging with the Rose Gold Vortex and seeing thousands of rose petals flowing through me, with subtle fragrances to the point where I felt like I was floating in a sea of petals. I felt so light, it was beautiful. I could smell ether and then the front of my thighs went on fire and I cleared some blocked energy. When the Rose Gold Vortex expanded throughout my entire universe, I felt that my body disappeared and again I was just floating. Each time, the meditation got stronger, and the 3rd time, a HUGE smile just appeared. At the end of the meditation, my whole body gently vibrates and I feel immense inner harmony!!!
~ Kay P., Leicestershire, United Kingdom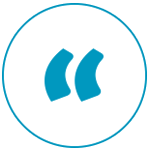 While listening to the Rose Gold Vortex Meditation, I felt like a flowing jellyfish swimming in time with the music. I felt the rose vortex was going through my body in sync with the music. My day came together when I was out and about. At the bank, fees were waived and the tellers bent over backwards to help me. My day flowed easy and stress free. While listening to the Ignite Your Passion with Venus, I was brought to tears because I felt self-love, which was so beautiful to experience! The music flows easily with the breath, which keeps you focused on the journey. I am in such gratitude for this new opening in self-love.
~ Rose W., Oregon, USA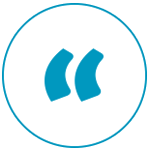 Since I began to work with the program, I've noticed profound shifts in my life. I'm getting more and more aligned with my inner truth and power and I'm overcoming personal challenges more rapidly. My practice as a holistic therapist is flourishing. Clients are getting faster results, not only with their issue/illness they come to see me for, but positive shifts are happening in different areas of their lives. So thanks a lot Mashhur for the beautiful work you create!
~ Babette van G., Breda, Netherlands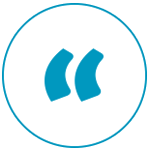 This series is a dream come true. The perfect combination. It feels like it's been tailor-made for me, addressing all areas I wish to focus on and manifest in my life! I look forward to seeing what unfolds.  Thank you, thank you, Mashhur,
~ Bridget G., Ontario, Canada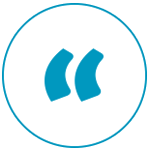 After listening to this new series for only two days I can already feel a profound shift in my field. The series is set to an absolutely dreamy musical tract, there are layers of ocean waves and rain in the background, and the drone gently brings you in a meditative state without effort, without taking you so deep that you fall asleep, all the while holding a gentle Sacred Space where you can truly expand, literally by going to the galaxies and the Stars, and figuratively as Mashhur takes you through a deep transformative process. Mashhur guides you through complex processes wherein he helps you integrate cosmic information, matrices and codes all this with ease and grace! I had been working on a couple of projects and the next day, I felt really calm, with a DEEP knowing that I could accomplish my goals with ease and grace and support from the Universe, the Earth, the Sun and the Stars. I am so grateful and I love the fact that Mashhur can so effortlessly bridge and weave Science, Consciousness, Spirituality and Practicality, this is truly a gift and very rare. Thank you for being such a Visionary and for helping bring global transformation for the Planet!
~ Marie M., California, USA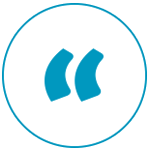 I have been using the program especially at night and have noticed two things. I feel much more positive and really feel that anything is actually possible!. I also feel very expanded & spacey!!
~ Sandra V., Dublin, Ireland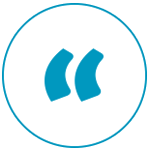 The rose gold vortex touched my heart like no other program you offer to the world. I felt very intensely the caring and kindness of the universe. Thank you for opening this beautiful possibility for me and many others. I cannot wait to experience the rich manifestations in the outer world.
~ Yvonne L., Luxembourg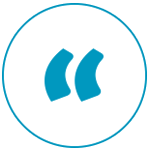 I already found it is so soothing and harmonizing, even at the first listening, and the effect is growing at each new listening. Thank you very much Mashhur!
~ Jean-Yves P., Quebec, Canada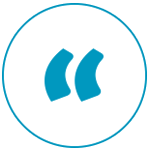 The rose gold vortex gently lifted away my workday stress and I could feel the pulsations of music as the symphony of creation. I am looking forward to using it more. Thank you.
~ Sue T., California, USA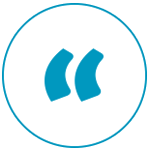 I love Mashhur Aman's work including his new material. Not only is his work effective in terms of real-world results, the material has an underlying respect for the people working with it. Mashhur's own gentleness and sensitivity abound in this new work. Since I started listening to it, I can feel my judgment of myself and the rest of the world, melting away. This will for sure accelerate my ability to manifest my dream life. Also, as usual, the production values are excellent!
~ Steve A., New York, USA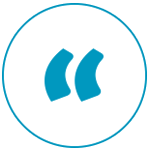 I love this program!  The Rose Vortex Meditation took me very deep as I experienced a sense of total peace and calm.  As the meditation continued, I felt very expanded and light.  I could feel my energetic vibration increasing. The music is so soothing and inspiring at the same time.  It helped to keep my attention focused on my goal, as we progressed through the mediation. During The Activate Your Luck and Fortune with Jupiter, I felt a total feeling of peaceful bliss.  I had a stressful day and instantly relaxed, felt peaceful, calm and joyful all at once!   During the Luck and Fortune Meditation I received an inspiration to take a new direction in a project I have been working on for some time now.  This meditation definitely allowed some new ideas and  possibilities to open up for me and the future of my business.
~ Roberta N, Illinois, USA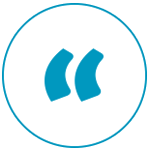 Wow!! Super Powerful!! I just have to keep playing these tracks. They are Totally Amazing!!!  Been in such a state of Pure Harmony, a lightness of being…my senses are so enhanced. All I want to do is explore and create…like I'm a kid in my sandbox. This 3d plane is my sandbox, so easy to create. Feeling so deeply connected to Source…and…to Stellar Realms and dimensions…. Feel the vortexes running through me continuously…so Anchored in my Heart. Feeling such a Profound Love for Myself and for Everyone and Everything!!! Oh my Goodness Mashhur…you are Totally Amazing and a Super Blessing to all life on this Planet and Beyond!!! Gratitude way beyond what I can express in words!!!
~ Norma L., Florida, USA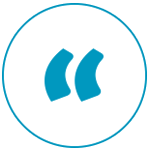 Love, Luck & Empowerment Activations are the easiest programs I have used.  The music and beats immediately entrain my brain, and my mind does not wander the way it does with some programs.  I feel very peaceful, and have a sense of floating weightlessly in space.
~ LeAnna D., Colorado, USA
Mashhur Anam is an internationally known alchemist, speaker and the founder of Life Harmonized. He creates easy to use science-based transformational tools to help people access their personal power to manifest their desires and design their ideal lives. Curiosity, exploration and a desire to help humanity raise its collective consciousness has guided him to explore the holographic nature of our universe and uncover a multitude of algorithms and equations that create and design our reality as we know it. He brings these tools to people and companies from all over the world in a way that is understandable and easy-to-apply. He uses his advanced under- standing of holographic technology to help you become the Architect of your own desired reality.