WITH MASHHUR ANAM AND KRISTEN WEBSTER
Do you wake up in the morning feeling hopeless, overwhelmed or out of control of your life and your finances?
Do you feel stuck in a relationship, job or situation because you are dependent on the income that it provides?
Do you spend your days doing so much for so many others that you have lost sight of who YOU truly are?
Do you know that you have a greater purpose, but feel so trapped on the hamster wheel of "simply surviving" that you don't have any time, space or extra money to begin fulfilling it?
Do you believe that money creates greed and that to be truly spiritual, or to live a spiritual life you must go without it?
Do you know that magic and miracles are possible and want to remember how to create them in your life?
If you answered YES to any (or all of these questions) you are absolutely not alone!
How do we know? Because, we didn't even create the questions. We weren't sitting around one day, dreaming up ways to make you squirm in your seats. Those questions were created 100% from the information given to us by the participants of an abundance program we've offered in the past. In an effort to deliver the most pertinent, timely and helpful information to our community, we went directly to the your peers to see what they wanted and needed from an abundance program. And then we designed the program based on what they – and YOU – asked for.
Their answers to the questions were raw, honest, and heartfelt. And we know that not only because they gave us the questions, but because their answers struck a chord of truth that resonated deep within us as well. We have lived that life. We have been to the end of the rope and the place where the sidewalk ends. Feeling the pain of rejection, the pangs of worry, and the hopelessness of a life unfulfilled. In fact, this program, and the holographic tools and principles it utilizes, was born from our own deep, burning desire to move out of pain and struggle and into a life of harmony, flow, magic, joy and possibility.
For us, the desire to live a rich, abundant, satisfied, joy-filled life comes from a place far greater than a simple "need" to fix our own lives. It comes from a place of passion, purpose, and connection with Source. It comes from a deep knowing and desire to assist others in learning how to tap into their own truth, ignite their heart lights, and step boldly into their unique expression of creation in human form.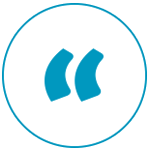 "I participated in the UYAM class last January and WOW has my life turned a 180 degrees for the better. My family and I moved to a house twice the size of my old one in a wonderful new city. My husband and I withdrew $10,000 from our savings account (which was everything – the balance was $0) and after 4 months it now has $25,000 in it and is still growing. My abundance mindset has completely changed ~ I now see money as something I am grateful for. I have seen abundance programs that cost less and many that cost more, but I guarantee if you use the tools consistently you will manifest the money that you paid for the class and then some. Mashhur and Kristen are Master Teachers and meeting with them every day for 29 days will absolutely change your life."
Melia L., California, U.S.A.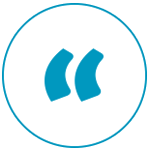 "It has been a year since my husband and I took the 2014 Unlock Your Abundance Matrix class.  At the time I was overwhelmed by fear, financial challenges, worries and anxiety.  I was in a desperate state and in an extremely difficult situation facing massive debt and future uncertainty.  I diligently listened to the UYAM daily activations, used the tools and did the homework.  Now I am debt free and beginning a new life, moving into a new home and earning phenomenal amounts through various investments!!!  A year ago I could not have imagined this.  It has been a life changing journey for me and my family.  I would love to see many others benefit from this powerful, miraculous and magical class.  Thank you.  Thank you.  Thank you!!!"
Ana M., Thailand
Are you ready to break through to a new level of Abundance in Your Life?
This powerful program leverages the possibility and potential of your human spirit along with cutting edge 5th Dimensional holographic tools designed to help you transform your limiting beliefs FOREVER. This unique 29-day intensive immersion program is designed to help you completely reprogram your unconscious thoughts, feelings and reactions for success.
Can you picture yourself living a life where you are financially free where the overwhelm, doubt and fear you used to experience is only a distant memory?
During this dynamic, interactive 29-day program you will:
Uncover the unconscious beliefs, stories and habits you have that are keeping you stuck and small
Begin to understand and dramatically improve your savings and income thresholds to attract and save more money
Explore proven techniques to help you release old patterns and cleanse your energy field so you can easily attract more abundance – in all areas of your life
Learn how to reprogram your thoughts, feelings and reactions so you fully embody the vibration of abundance
Transform limitations and outdated thought patterns into new, empowering money beliefs
Redesign and reprogram your reality using powerful 5th dimensional holographic tools
Ignite your passion and creativity so you can live a life of magic, purpose, and unlimited possibilities
Uncover The Secrets of Unlimited Success, Wisdom and Wealth
What if the limitations of finances, health and relationships were ONLY mere 'projections' that could easily be changed? Become a part of the new cutting edge holographic technology.
The program runs from January 31st – February 28th, 2015
This Life-Changing 29-Day Program Includes:
5 — 90 minute Saturday coaching calls with Q&A and guided processing starting at 7 am US Pacific / 10 am US Eastern
15-25 minute guided teaching/processing calls (Sun-Fri) designed to help you remove your blocked patterns and reprogram yourself.  Calls begin at 8:30 am Pacific / 11:30 am Eastern on Sundays and at 7 am Pacific / 10 am Eastern (Mon – Fri) with live group replays at 4 pm Pacific / 7 pm Eastern
Access to use powerful holographic tools and processes ~ not available anywhere else on the planet
A specially designed Abundance Mandala to unlock your potentials and receive solutions
A specially designed and hologram encoded Abundance Journal to keep track of your growth and transformation
Access to the Wheel of Fortuna™, our unique abundance tool designed to assist you in transforming non-beneficial patterns and raise your abundance set point
Worksheets to assist you in organizing your finances
Learning to setup a Morphic Field foundation (group consciousness powered by thousands) for your abundance
Use of the Life Resort Platform™.  Designed specifically for this class and available no where else, to help you create a holographic model of your career, business and your desired life
Online community forum and support group.
Reprogram your unconscious thoughts and reactions for success
Uncover Your Limiting Beliefs
During this 29 Day immersion program, you will be guided through the process of identifying your limiting beliefs, stories and patterns that stop you from succeeding. Using cutting edge tools and practices, you will learn how to:
Uncover your beliefs about money, receiving, giving and more, that are keeping you stuck and playing small in your life
Learn proven techniques to help you release old patterns and deep cleanse your energy field so you can easily attract more abundance
Take a quantum leap by reprogramming your unconscious thoughts, feelings and reactions for success
Breakthrough any repeating or stuck patterns that prevent you from succeeding in life
Discover the secret keys to tapping into a stronger flow of abundance
Rewrite Your Abundance Story
Imagine the possibilities when you can move out of blame and embrace yourself as a powerful creator. You will begin to awaken to your full potential and attract new solutions with ease and grace.
Connect to your truth, passion, purpose and joy
Embrace the creative side of YOU
Rewire your brain to look for new solutions and attract abundance
Design a life filled with joy, bliss and love
Activate your new abundance desires and create a new life
Design Your New Reality
This is where the fun really begins. From this point on, we will show you how to leverage powerful processes to help you create your new reality.
Create a new model of your desired life using our proprietary program, the Life Resort Platform™
Learn how to plant the seeds of your goals and intentions to manifest them quickly and easily
Embody the vibration of your desires and manifest them
Empower yourself and your vision by leveraging powerful group consciousness
Attract your path of maximum harmony
Master Your Abundance Beliefs
Begin to put everything you have learned together in a way that assists you in fully embodying YOUR new abundance vibration. You will take step-by-step actions to transform your life and create a new chapter centered around easily manifesting your desires.
Manifest fully from your heart with passion and purpose
Learn to access the Universal Creation Energy
Increase your thresholds for income and savings
Create "mappings" to attract more money and success
Balance abundance in all areas of your life – love, joy, health and money
Abundance Mandala – Manifest Your Desires
A mandala is a spiritual representation of the universe. Mandalas have been used for many thousands of years to access higher consciousness, higher planes of existence, communicate with beings of light, as portals for traveling and more.
A unique Abundance Mandala has been specifically created for the Unlock Your Abundance Matrix program. It is designed to help you expand consciousness, release and transform old patterns that stop you from succeeding, and access new gateways to increase your abundance vibration.
This Abundance Mandala is programmed with holographic matrices and pathways that have been designed to assist you in achieving your desires. Daily use will help you improve your connection to your higher consciousness, increase your intuition and awareness so you begin to notice and be in the right situations at the right time, and open your life to more love, money, joy and overall abundance.
The Life Resort Platform™ – Create a New Reality
This unique platform has been specifically created for the Unlock Your Abundance Matrix Class. Similar to the Star Trek Holodeck, this platform can be used to create a new model of your successful life using "plug-in" connections from successful people and companies to empower you.
We will teach you step-by-step, how to use it to create a holographic model of your desired life. You will "plant seeds" of your goals and apply different techniques to help them manifest quickly and easily. The Life Resort Platform™ helps you to completely decode and reconstruct your new reality.
The Wheel of Fortuna™ – Raise Your Abundance Set Point
Infused with the energy of Goddess Fortuna, the Wheel of Fortuna™ is designed to stir up core issues related to abundance, money, allowing and receiving. Each day, a lucky spin of the wheel helps you to tap into the vibration of abundance and identify your belief systems about money.
Using the Wheel of Fortuna™ helps you move through your abundance blocks and expand your financial comfort zone, giving you a clear understanding of where you are and an opportunity to move beyond them. Goddess Fortuna's energy creates a morphic field that is powered by tens of millions of people. By leveraging this energy, you can easily and effortlessly uncover your current beliefs and limitations and begin to create a life of unlimited possibilities.
Imagine yourself in just a few short weeks, coming into a whole new vibrational resonance with your finances and your life. Picture yourself in complete control of your reality. Magic and miracles unfold effortlessly. New clients show up. Money shows up. New solutions to old issues show up. Relationships fall into a harmonious ease and grace ~ and all of it happens for you now with a new level of confidence and understanding that you never before thought was possible.
It's true! And we know because dozens and dozens of surveys came back from course participants telling us it was. But don't just take our word for it, read for yourself what they said…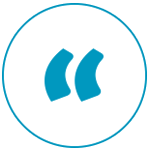 "The UYAM class is life changing! Mashhur and Kristen are amazing, inspirational, and intuitive teachers that are here to transform your Abundance in all areas of your life! I would recommend this class to anyone who is looking to change their reality into the flow of Abundance and have Magic and Miracles happen every day! :)"
— Molly R., Illinois, United States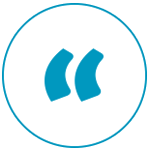 "If you are worried about the price, let me just say this ~ you can't afford not to take this class!"
— Rose-Marie WF., Toronto, Canada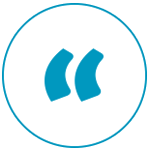 "I received what I always wanted, inner strength and the ability to choose not to live in fear or victimization, but to increasingly live beyond three-dimensional living, where I have multiple options to experience!"
— Nancy T., Utah, United States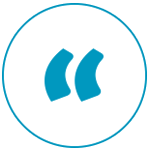 "This program changed my life! I now have a new understanding of the many facets of what abundance is, and a new understanding of how to create and attract abundance into my life. I now have the tools to assist me, as well as a community of soul family in my corner, cheering me on and assisting me when I need it. This class is more than a class, it is a truly magical, life-changing experience!"
— Ellyn D., Maryland, United States
This Program Is About So Much More Than Money!
If you are getting the idea that this course is about so much more than creating and generating money in your life, you are on the right track! Money without happiness, joy and fulfillment still adds up to you living an unfulfilled life.
During this intense, expansive, crazy, joyous, 29 days, you will experience what it feels like to create a resonance and balance with all aspects of abundance ~ spiritual, mental, emotional, financial, and physical. You will leave with a solid understanding of how to use Holographic tools and programs to create dramatic shifts and changes in your life. You will know how to use the tools and techniques on a daily basis to continue to create a vibrant, magical and expansive 5-D life for yourself long after the program is over. And you will have established a newfound connection to yourself, your purpose, and an amazing group of soul brothers and sisters who will undoubtedly become your lifelong friends.
We completely understand that making the choice to radically alter the way you show up in your life and your life shows up for you can be a little bit intimidating, after all, who would you be without the struggle, debt, scarcity and lack you are currently experiencing?
We know who you'll be, and it is simply… MAGNIFICENT!
So, we have just one thing left for you to ask yourself: Is NOW the right time to make the choice to Unlock Your Abundance Matrix?
This amazing program begins on January 31st, 2015.
Make this commitment to yourself right now!
You will be so glad you did!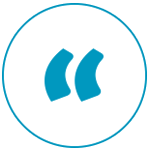 "If you are considering taking the UYAM class, then all I can say is: you will be gifting yourself something indescribably awesome with the power to change your world for the better!!! Words cannot describe how profound, amazing and phenomenal the journey is. The tools you get here are not available anywhere else. They are so unbelievably comprehensive, and will assist in any area of your life. Your life will never be the same…your dream life is just around the corner."
— Naseema I., Cape Town, South Africa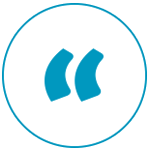 "The Unlock Your Abundance Matrix course is one of the most interesting, fun and exciting programs I have ever taken. I was amazed with the love, patience and pure intention of Mashhur and Kristen guiding each and every one of us to live a life of our dreams. The tools were simple and fun, yet they produced amazing results. After using it for about 2 weeks, I remembered distinctly my heart was once again filled with love and I became generous towards myself and others. Most of all, this program taught me how to be like a happy child and believe in magic again. Infinite Love and Gratitude to both of you."
— Zainon S., Singapore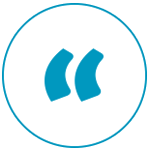 "Since completing the class, I am able to live in a more neutral mind-set. I have peace and knowing that everything is perfect as is. And love is everywhere."
— Gigi R., Vancouver, Canada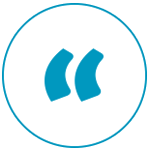 "On a daily basis like never before I am conscious of the fact that I can choose JOY ~ and if in the moment I don't I know how, am able to move into neutrality and choose differently as soon as my awareness allows me. I am also transforming the desperate sadness and victim feelings that I have had for a very long time. I am feeling love from within and know how to connect with it."
— Helen C., London, United Kingdom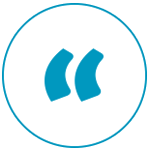 "Take this class and open up to the magic of the abundance in You."
— Helen C., London, United Kingdom
Abundance Mastery Call Replay
Listen to the replay of the Abundance Mastery call to transform some of your core blocked patterns around lack of confidence, the belief that you have to work hard to make money, your belief about your age and income and transform your subconscious fears of success. Attract more abundance in 2015!

Bonus Q&A and Preparation Call
Listen to the replay of the bonus call to learn more about the classes are designed to help you reshape your blocks, connections and beliefs and replace them with new beliefs.  Experience a powerful guided process to help you transform the subconscious block "I have to work hard to make money" and replace it with "money comes to me with ease and grace" belief.
Date of the Call:  Wednesday, January 28th at 5:00pm PST / 8:00pm EST

Affiliate Program
Many of you have asked about an affiliate program. You can sign-up as an affiliate to promote the Unlock Your Abundance Matrix program and earn 30% commission. Let your friends and community know how the program has changed your life and get paid to promote. Click here to become an affiliate!
About Kristen Webster
Kristen Webster is a passion igniter who is deeply inspired by life and guided by an insatiable curiosity to explore the depths of untapped possibilities and human potential.
She is a trained energy/intuitive healer and catalyst of change. Her guidance and inspiration have lead hundreds of people to find their passion and create an inspired plan of action so they can unleash their joy, build thriving, heart-based businesses they love, and live the juicy, vibrant lives they desire.
As a clarity coach, her joyful and unique approach to life has helped women, and men alike, heal from trauma, overwhelm, loss and hopelessness and find direction, meaning and the FREEDOM to live life on their terms.
About Mashhur Anam
Mashhur Anam is an internationally known alchemist, speaker and the founder of Life Harmonized. He creates easy to use science-based transformational tools to help people access their personal power to manifest their desires and design their ideal lives.
Mashhur is guided by a belief and deep knowing that anything is possible. Over the years, curiosity, exploration and a desire to help humanity raise its collective consciousness has guided him to explore the holographic nature of our universe and uncover a multitude of algorithms and equations that create and design our reality as we know it.
He brings these tools to people and companies from all over the world in a way that is understandable and easy-to-apply. He uses his advanced understanding of holographic technology to help you become the Architect of your own desired reality.
Although these tools and programs are complex in nature, Mashhur's programs allow anyone from any background to incorporate them into their daily lives.
He founded Life Harmonized so that all people could access these powerful technologies to raise the consciousness and vibration of the world. He and his team of fellow manifestors, dreamers and reality-benders love to serve their clients in achieving their desires.